2nd Annual Burger Battle - 2024

January 2nd to March 29th, 2024
Click on the image above to purchase your Passport Book.
The 2nd Annual Burger Battle will run from January 2 to March 29, 2024. During that time you will get to try burgers at over 10 restaurants, vote for your favourite burger, and decide who the winner of Burger Battle 2024 will be.
***********************************************
Click on the above image to get a $5.00 discount to Lobsterfest 2024. All emails that are received will get access to tickets prior to sales to the public. Your email will get you a $5.00 discount on the ticket price. Prices have not been set yet as lobster prices are not determined until closer to the event. The date for Lobsterfest 2024 is scheduled for Friday May 24.
***********************************************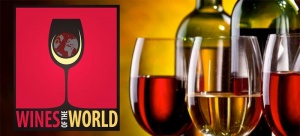 Click on the above image to get early access to tickets for Wines of the World 2024. The event is currently scheduled for Friday October 25, 2024. You don't want to miss this chance to get tickets, before anyone else gets them, to the premier wine-tasting event of the season.
<script type="text/javascript" src="https://form.jotform.com/jsform/232975537399273"></script>